Ready to become a gym owner but not sure where to start?
Follow these simple steps to create the gym of your dreams!
Racks: 

Our 96" PRO Racks are designed for 114" ceilings
Our 90" PRO Racks and 90" Profile Racks are designed for 108" ceilings
Our shorter (72") Squat Racks without pull-up bars are designed for 91" ceilings
Our Fold-In Murphy Racks are designed to work with 91" ceilings




* If you do not have the recommended ceiling heights, call us [701-566-0452] or email us at [sales@prxperformance.com] We can make a lot of different heights work by modifying your installation.

2. Stud Spacing (or other mounting materials)

Wood Stud Spacing:

All of our racks require either 16" or 24" spaced studs. If your studs are unevenly spaced, a stringer board will be needed to install.
Our folding bench requires 16" spaced studs. If your studs are 24" or unevenly spaced, you'll need a stringer board.
All of our Storage Solutions require at least one stud to attach to, a select few require two studs.




Mounting to concrete/block/metal studs:

While our racks are designed to mount to wood studs they can also mount to other wall types. For more information about mounting to concrete, block, or metal studs we ask that you email us at sales@prxperformance.com. Because we specialize in mounting to wood studs, we also recommend consulting a professional installer in your area.

Keep potential obstacles in mind when evaluating your space. Obstacles may include:


Outlets
Foundation lips
Garage door rails
2. Pick What Fits
Select a rack and some accessories based on your space and how many studs you have available!
This photo of our His & Hers PRO Elite package takes up approximately 10 studs spaced 16" apart.
All racks measure 52" wide and mount to either three or four studs (dependent upon 16" or 24" spaced studs).
All racks extend 24" out from the wall when deployed. (Does not include Kipping Bar)
All racks fold up to store 4" away from the wall

96" racks need 114" to fold upward
90" racks need 108" to fold upward
72" racks need 91" to fold upward




Takes up 49" of wall space and will mount to either 3 or 4 studs (depending upon if your studs are spaced 16" or 24").

Stands 27" out from the wall when deployed.
Folds up to store 7" from the wall.
Only requires 91" of ceiling height in order to fold inward or outward (although we recommend a little more room in order to fully utilize the pull-up bar)

Our folding bench mounts directly between your PRx rack uprights with 16" studs. If you do not have 16" spaced studs you will need a stringer board to install the bench.

Dimensions Deployed: 18" x 19" x 63"
Dimensions Stored: 18" x 5" x 61"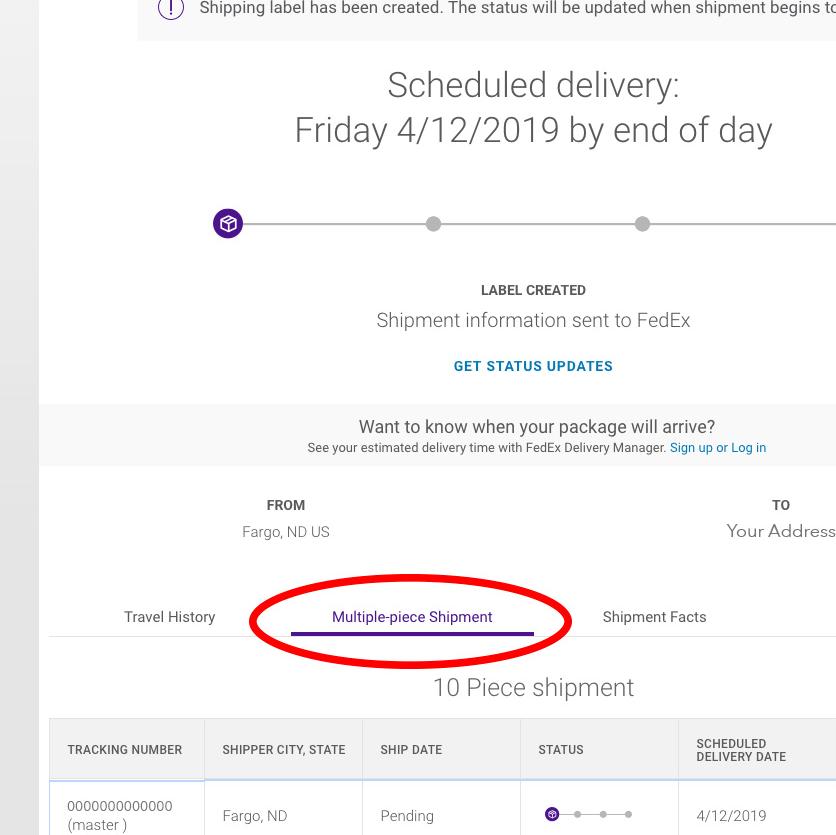 Track your Order!
Almost all of our orders are shipped by FedEx Ground. Be sure to track all your packages using the "Multiple-piece Shipment" tab.
After you order:

Once you hit submit in the checkout, you'll receive an order confirmation email.
We strive to get every order sent out in 2-3 business days.
As soon as we print your shipping label you will receive a shipping confirmation email with your tracking information. Most of our orders go through FedEx Ground.

When tracking your packages on the FedEx website, be sure to click the "Multiple-piece Shipment" tab for accurate tracking information on your

entire order.

Mark your studs:


Use a stud finder to locate your studs and mark them with a pencil
Since you already have your plan in place, we recommend noting where you want your equipment to go. (Sticky notes are

awesome

.)

Gather your tools:

Check out your rack instructions and see what tools you'll need!
All wall mounted accessories require one drill, one 3/16" drill bit, one 1/2" socket and maybe a level and tape measure.
If you need a stringer board, grab one from a local lumber store so that you are ready to assemble as soon as you get your equipment.

Provided you READ THE INSTRUCTIONS, your installation will be as easy as curling a beer can. 👍 (Looking at you Todd.)





Rack installations take between 2-3 hours (but can be shorter).

A typical time breakdown looks like:

Measure, mark, and drill: 30-45 min
Align, level, and tighten wall brackets: 30-45 min
Tightening parts together with bolts: 60-75 min




Installing storage accessories takes about 10-20 minutes per accessory.




If these times seem exaggerated it's because they are. We purposely made sure to factor in enough time for you to read, and understand the instructions as you complete the process!




Think of these numbers like your last PR; easy to beat as long as you stay the course.




Download your instructions

PRO Racks

Profile Racks

Murphy Racks:

Other Items